Fishing ( Walleye – Pike – Lake Trout – Spekle Trout )
Our territory offers over 80 lakes, some of them remain yet untouched. Our larger lakes shelter walleye and pike in unlimited quantities. The impressive number of spawning grounds is an exceptional reservoir of species renewal. Our visitors are amazed to find, year after year, the same fishing excellence. Nature spoils us by offering us a biotope of rare and extreme quality, we therefore encourage catch and release. We owe nature awe and respect. The presence of only one cottage per lake is undoubtedly a significant contribution.
A few lakes will also allow you to tackle some very combative lake trouts.
The speckled trout awaits you on a large number of lakes. You won't have to much difficulty to meet your quota and the best restaurant in the world would not be able to serve you a meal of the same quality and freshness.
14' aluminum Lund or Princecraft boats with swivel seats and new 8hp Mercury engines are set at your disposal, offering worry free equipment to allow you to concentrate entirely on your fishing. The tanks are filled and the gasoline is unlimited. You will also be able to enjoy canoes on most of our lakes to get a taste of ancestral traditions. Slipping on the water in absolute silence surrounded with a paradisiacal environement will be a source of unforgettable memories.
Warning ! Fishing on our premises may be highly addictive !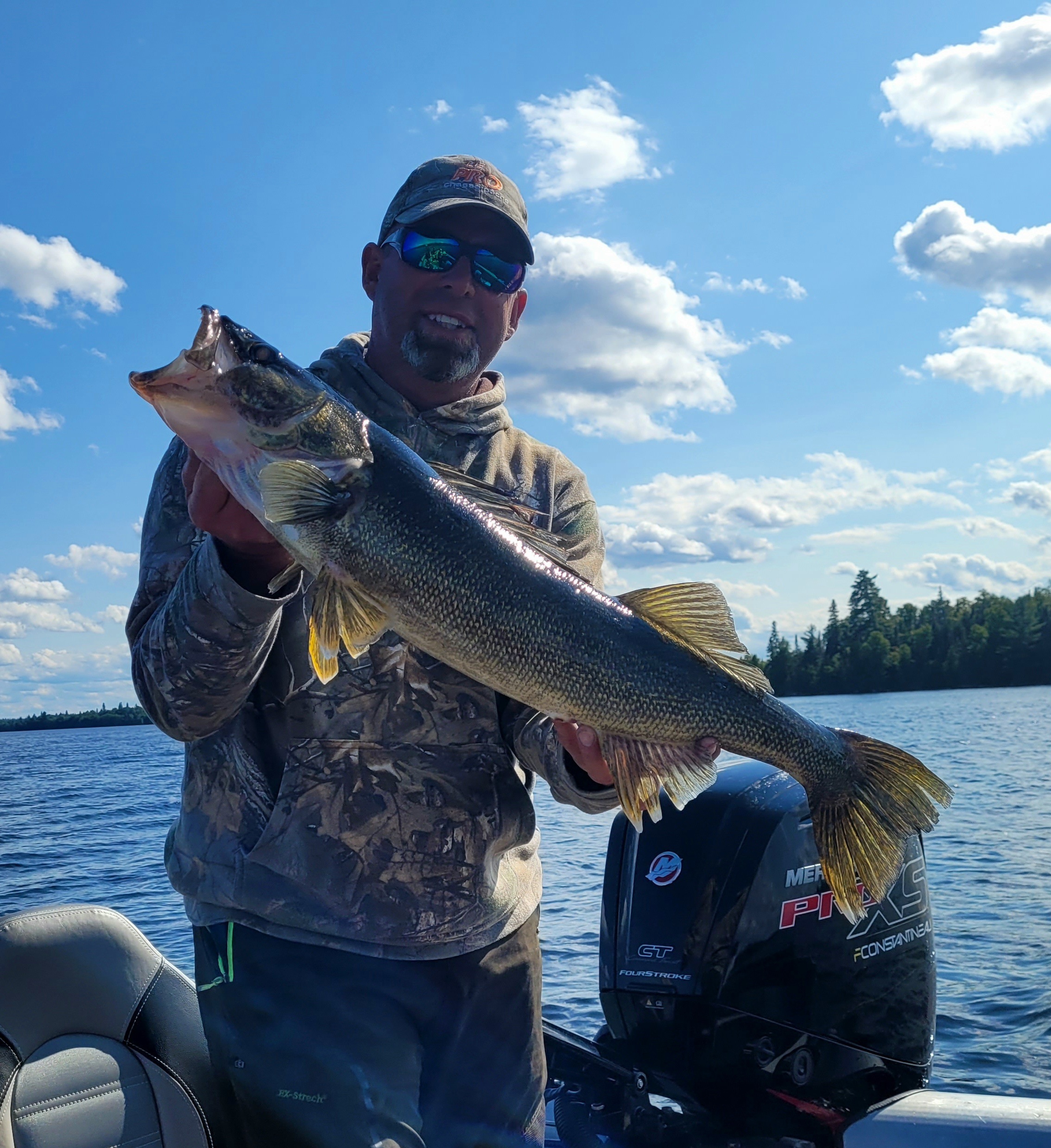 List of fish of the most significant Lakes
Name of the Lake
Walleye
Northern Pike
Speckle Trout
Lake Trout
Lac Adam
✓
Lac Aiguebelle
✓
Lac Bier
✓
Lac du Totem
✓
✓
Lac Ducarny
✓
✓
Lac Fish Vanier
✓
Lac Fox
✓
Lac Geoffrion
✓
Lac Gernière
✓
Lac Merryheart
✓
Lac Moselle
✓
✓
Lac Natakim
✓
✓
Lac Patricia
✓
Lac Petit Bank
✓
Lac Petit Reno
✓
Lac Petit Saint Rome
✓
Lac Reno
✓
Lac Saint Rome
✓
Lac Sand
✓
✓
✓
Lac Snake
✓
Lac Toad
✓
Lac Totem
✓
✓
Lac Vallerand
✓
Lac Vimont
✓
✓
List of fish of the most significant Lakes
Name of the Lake
Walleye
Northern Pike
Speckle Trout
Lake Trout
Lac Adam
✓
Lac Aiguebelle
✓
Lac Bier
✓
Lac du Totem
✓
✓
Lac Ducarny
✓
✓
Lac Fish Vanier
✓
Lac Fox
✓
Lac Geoffrion
✓
Lac Gernière
✓
Lac Merryheart
✓
Lac Moselle
✓
✓
Lac Natakim
✓
✓
Lac Patricia
✓
Lac Petit Bank
✓
Lac Petit Reno
✓
Lac Petit Saint Rome
✓
Lac Reno
✓
Lac Saint Rome
✓
Lac Sand
✓
✓
✓
Lac Snake
✓
Lac Toad
✓
Lac Totem
✓
✓
Lac Vallerand
✓
Lac Vimont
✓
✓